Description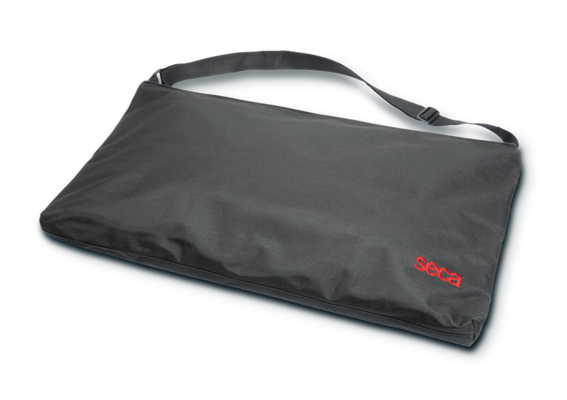 Product Properties
Convenient. Comfortable transport with adjustable shoulder strap.

High-quality: made of robust nylon.

Transport safety. Water and dust resistant.
The Seca 412 Scale Carry Case accessory can be used to safely transport the Seca 417 Portable Infantometer (sold separately). Thanks to its folding mechanism, the mobile measuring board of the Seca 417 can be stored away and easily transported in this tailor-made carrier bag. The robust finish and the durable, water-repellent surface make the bag an indispensable accessory for the Seca 417.
Technical Data
Dimensions (WxHxD)

27.0 x 16.8 x 2.2 inch
686 x 427 x 56 mm
Net Weight

1.4 lbs
0.65 kg
Includes carry case model #4120000004 only.
*Photos are for representational purposes only, please rely on descriptions when ordering.